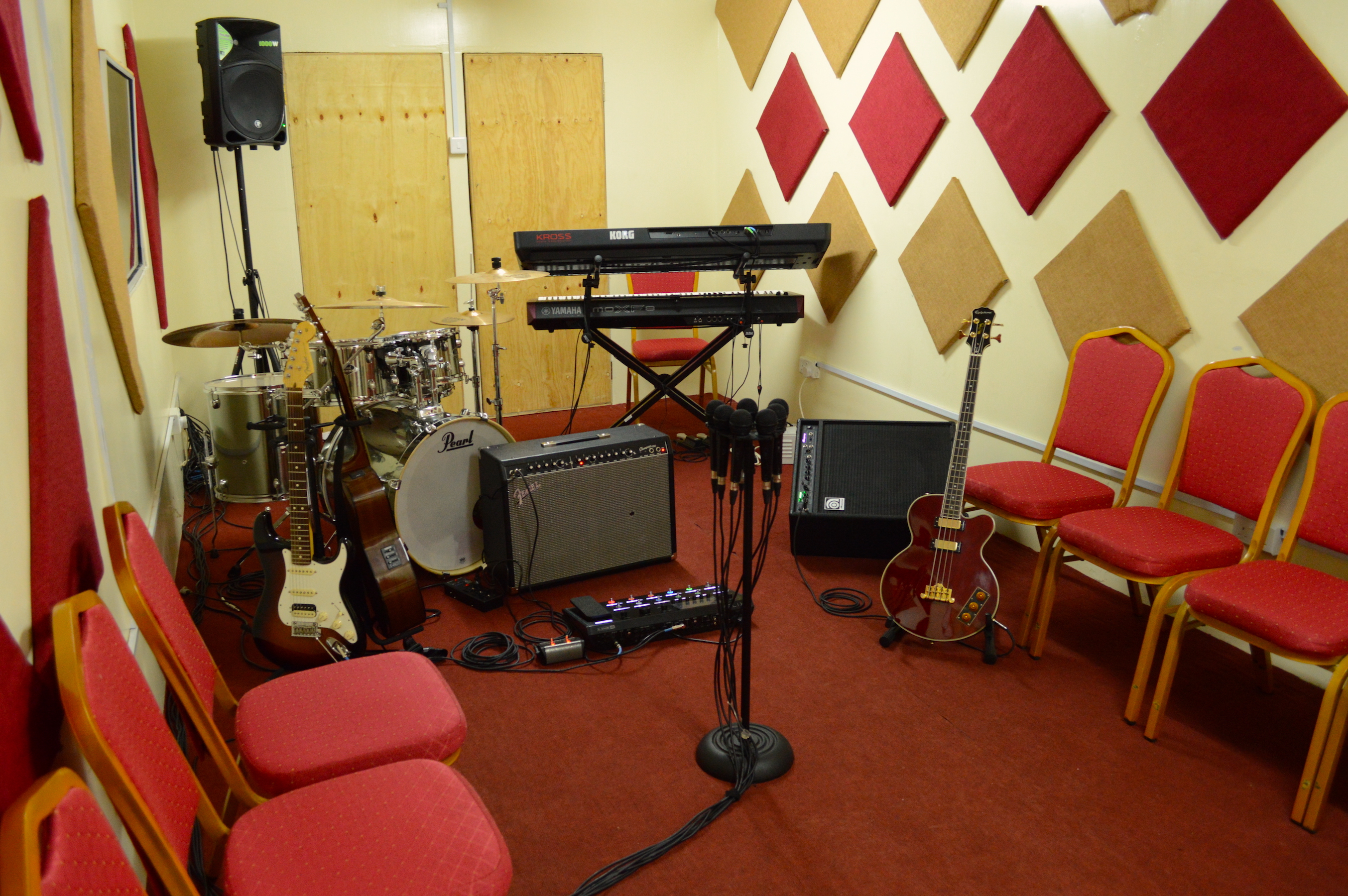 Rehearsal
Space 
Zamar Studios has a spacious and fully-equipped live room with professional session instruments. We matched our equipment with that commonly found in gigs. As such, you will possibly experience excellent audio quality that enhances your creativity.
Rehearsing at Zamar Studios has the following benefits:
Large and Spacious Live Room

Access to 88-note weighted professional keyboards

Professional guitars, amps and effect pedals

Over 8 channels of personalized in-ear monitoring (on request)

Stereo or multichannel recording (on-request) 

Plenty of Aux Channels for external gear such as dum pads, music players, half-lives

Free parking on site

Easy access to public transport

Online Booking – Check our calendar and book at your convenience

Best Rehearsal Rates in Town!
Are you using a half-live set-up during your gig? The hustle usually is that during rehearsals, you lack an in-ear monitoring system to aid you perfect your groove in sync with the half-live tracks.
BUT NOT ANYMORE!
Your rehearsal just became better with Zamar Studios'In-Ear Monitoring Set-up, with up to 9 simultaneous separate mixes.  Each member of your band can adjust their mix to their taste ensuring they groove right to the half-live tracks. Just download the M32Q app on Apple Store or Google Play Store onto your phone, and you are set to dial your mixes into your ears just as you like.
No more gigs half-prepared.. Just excellent gigs with half-lives. Book your session today!
It is now easier to book your session at Zamar Studios.
Just navigate to the bookings tab on our website, and check out our calendar. If there's an empty slot you wish to book, select it, enter your details, and the session will be reserved for you.
How about some convenience that saves you phone call charges, eh?
Basic Rehearsal
All Band Equipment
Loud Speaker
Dynamic microphones
Aux channels
Stereo Recording
All Band Equipment
Dynamic Microphones
Stereo Recording
Loud Speaker
Full Band Recording
All Band Equipment fully mic'd
Multi-channel Recording
In-Ear Mix
Effect Pedals (Bass and Guitar)